Life is Too Short to be Unhappy & Unhealthy
You deserve to enjoy life like you used to.
You may have been told you must have surgery or you need medications that will cause you terrible side effects for the rest of your life.
You may be searching daily for answers for a way to heal and get the quality of life back that you desire.
Deep down, you know you're not here to live a life of stress, exhaustion, and low self-esteem. You're finally ready to break free into a new way of being, one that reflects who you really are as a healthy, powerful individual who lives life to the fullest.
Common conditions Authentic Health can help you overcome with natural and holistic solutions.
Acid indigestion/reflux
ADD/ADHD
Anxiety/Depression Stress
Autoimmune Diseases
Crohn's
Colitis
Constipation/Diarrhea
Gas/Bloating
Headaches/Migraines
Hormonal Imbalances
Inflammation/ Painful Sore Joints
Irritable Bowel Syndrome
Thyroid
Weight Problems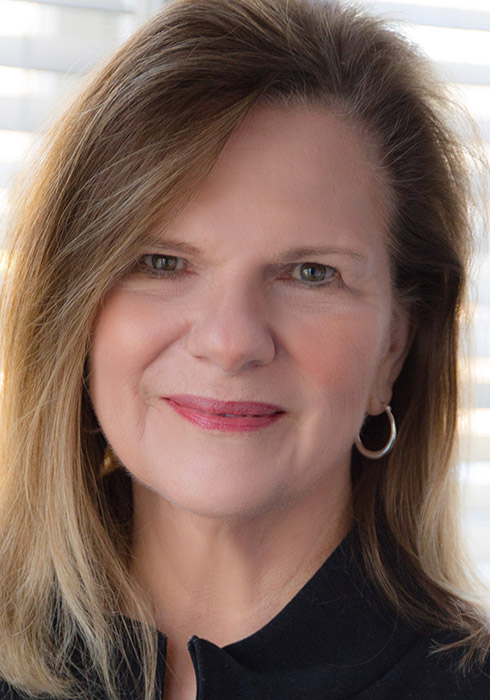 The Help & Support You Deserve
On Your Journey to Authentic Health
I understand what it's like not to feel your best every day and how frustrating it is when you can't find the help you need to feel better.
At Authentic Health we have helped thousands of people just like you regain their health, take back control, and start living the life they deserve.
I will focus on YOU as an individual.
I will search for the root cause of why you are experiencing poor health.
I will teach you the power of healing from the inside out.
I will educate, inspire, and empower you to take charge of your health.
I will be your health advocate during your journey to Authentic Health
"I suffered from daily migraines and depression, was constantly catching colds, and spent several days a week throwing up. I went to specialist after specialist and ended up with a grim diagnosis. I found Brenda and for the first time felt hopeful. She gave me so much relief and comfort through her knowledge and kindness. After a few weeks my migraines, exhaustion, and depression were gone, and best of all I stopped throwing up. I was able to exercise again, play with my children, and find enjoyment in my life again. I feel like me again — a better me."
"Brenda is awesome. I spent 10 years taking Nexium daily. My stomach was miserable, the side effects were awful. Nexium had stopped working and was now wrecking my system. Constant pain and discomfort. Finally, I went to Brenda. Not only did she stop my pain but I no longer take anything for my stomach or indigestion. It's been two years and I feel great. Thank you, Brenda."
"I came to Brenda a few months ago because I knew something was 'off' with my health, but I couldn't pinpoint exactly what it was. Brenda started out by getting my digestive system back into gear, then focusing on a thyroid issue that she uncovered. Within a few months, I lost weight, felt more like myself, and had more energy. Brenda has been excellent throughout the journey. I am so thankful I found her and I'm looking forward to continued success because of her!"
"I have had stomach problems for many many years and I have gone to many doctors for help but Brenda was the ONLY one that really helped me. I can truly say now that my stomach problems are 90% healed. Thank you, Brenda!"
Take Control Over Your Health Today
Your quality of life is worth more than living with pain, exhaustion, blame, and confusion. Take back control in three easy steps.
1
Book A Consultation
At our initial appointment, we focus on listening to you as you describe what's been going on with your health.
2
A Custom Health Plan
Brenda Baker, ND, MH, CNHP, LDHS, crafts a custom health plan to get your health back on track.
3
Feel Alive Again
You finally get back to feeling like yourself again and start living the life you deserve.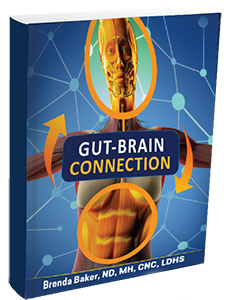 Your Mind – Your Gut – Your Happiness
Find out why you really are what you eat and the direct ties it has to your mental health.
DOWNLOAD NOW